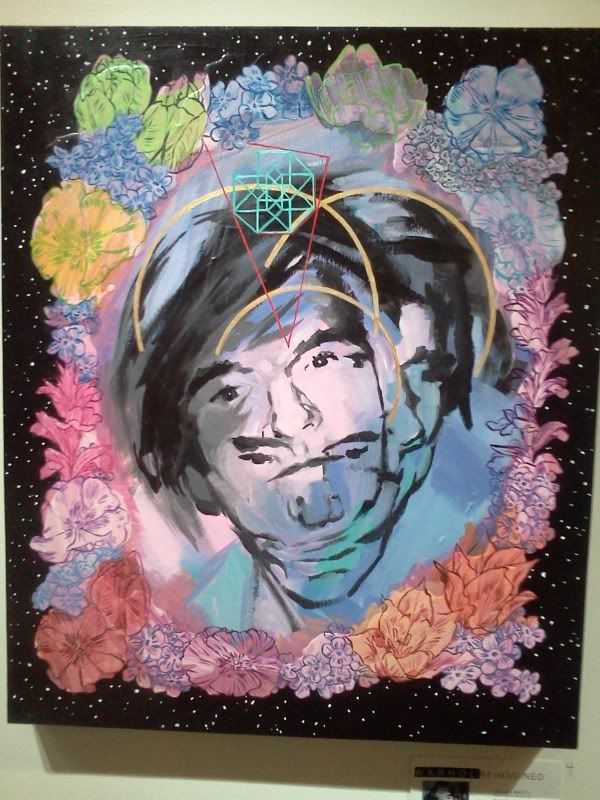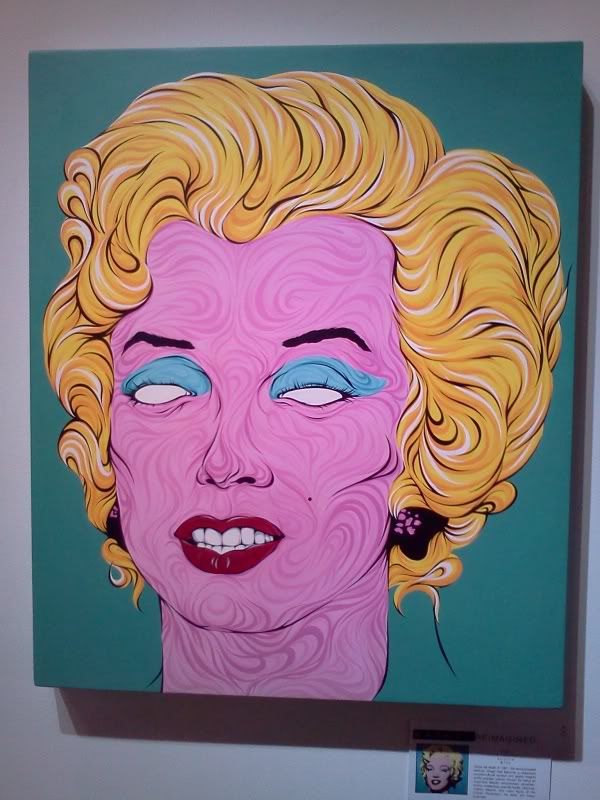 I attended the opening reception of the Warhol Re-imagined show last night, and it was pretty awesome! It was held at
Project One Gallery
in San Francisco and had dozens of pieces by many well known and up and coming artists, like these 3 here.
From Top to Bottom:
Helen Bayly
- Multiple Andy's
Noa - Marilyn Monroe
Rene Garcia Jr.
- Muhammad Ali
There was also a wall lined with different Campbell's Soup paintings, which of course Warhol was famous for with his '32 Campbell's Soup Cans'. There was one by
Decimus
which was pretty rad, and a whole bunch of others that were quite amazing. I would definitely go and check them out for yourself. There were also 2 other pieces by Rene Garcia Jr. at the gallery that are not Warhol related, but very impressive none the less, one above the bar and one by the DJ booth, both measuring well over 15FT each and made solely of glitter!
All this was possible of course by the amazing
Angela Massacre
(check out her blog, she's way cool) her team of peeps put on a great show and you can see it now through April 19, 2011.
Enjoy!!